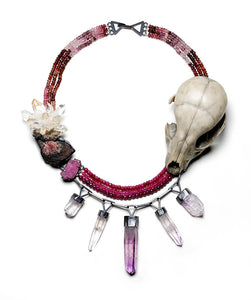 SPIRITUAL JEWELRY + SACRED ADORNMEMNT
Made by hand. Inspired by Nature. Crafted with Magick!
1 Tree planted with every order!
Shop One-of-a-Kind
The Green Goddess Collection
🌿Honor yourself as a Green Goddess + get ready to bloom!  Welcome in a new cycle of growth, abundance + heart expanded consciousness with luscious green + vibrant blue crystals that help you connect deeply with nature... Set your heart free + unleash your inner wild woman!
Shop the collection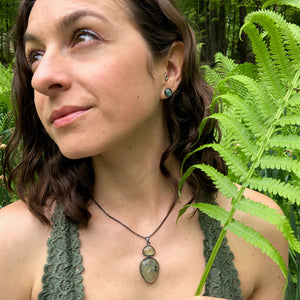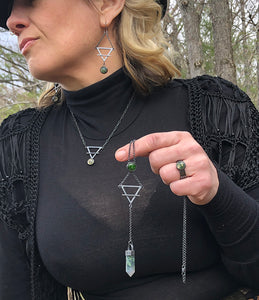 The Elements of Magick Collection
Every good Witch needs a talisman or two... Adorn yourself with the Magick of Earth, Air, Fire + Water! Inspired by the teachings of famous psychic medium Salicrow, the Elements of Magick collection invites you deepen your sacred connection to the elements within you + around you.  
Shop the collection
SEE WHAT CUSTOMERS HAVE TO SAY....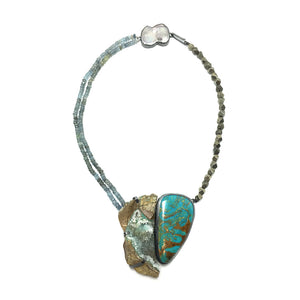 Raw Gemstone Jewelry Dream Come True!
★★★★★
"Our collaboration was a great experience! Alex was able to execute my idea perfectly! I wear the necklace proudly! Alex + I have gone on to make several other pieces - both are amazing and one-of-a-kind. I look forward to the next opportunity to create another special piece of jewelry with Alex." ~Joyce K.
Explore the custom jewelry process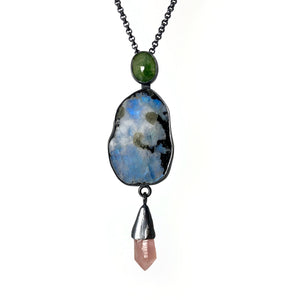 Custom Talisman for a New Mother + Child
★★★★★
"I am so grateful to Alex for creating this one of a kind custom piece for me and my babe. The love + energy that Alex puts into her work is just incredible, and it stays with the jewelry. The magick does too, as it was shipped to me just in time to arrive on his 1st birthday, which Alex had no knowledge of. It was such a joy to work with her on this project. She made the process effortless and fun on my end. If you've ever wanted a custom piece of jewelry created, I couldn't recommend anyone higher! Thank you so much Alex." ~Emily C.
Learn more about custom jewelry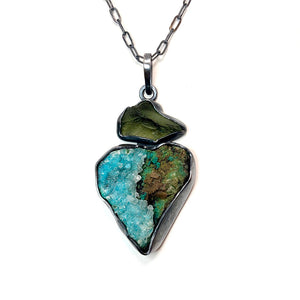 Feels Magical + Many Compliments!
★★★★★
"I am blessed to own several stunning pieces. I can't say enough about the quality and beauty of all the jewelry...  Alex puts love into every detail right down to beautiful packaging.  I  dreamed of owning a piece of Moldavite and contacted Alex for a custom necklace. She had so many great ideas. Knowing my love of nature she added a beautiful heart shaped druzy chrysocolla which reminds me of the sky and mountains." ~Shawn N.
Start your custom jewelry journey
1 TREE PLANTED WITH EVERY ORDER
Adorn yourself with a sense of purpose! By shopping at Alex Lozier Jewelry, you are actively participating in a force for good! I plant 1 tree with every online order I receive!  Together, we are helping to reforest our planet + make our world a little greener! Through the Friends of the Forest program, we have planted a total of 1,052 trees since its inception on Earth Day 2020.
SHOP NOW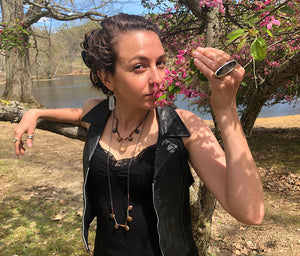 Healing Crystal Jewelry
Inspired by the beauty of the natural world + the healing energy of crystals, Alex Lozier Jewelry creates talismans for personal empowerment. Adorn your sacred self + awaken the inner Magick of your Spirit.
"Garden of Earthly Delights" BLOG
---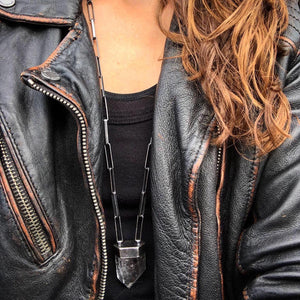 WHAT DOES IT MEAN TO BE A WITCH? The word "witch" has a lot of misconceptions around it + has gotten a bad rap over time... but really the word...
SYMBOLISM + SPIRITUAL MEANING OF CROW Gliding through the Betwixt + Between, Crows are the messengers of the Spirit World.  Stories woven through myth and legend speak of Crows' + Ravens'  relationship...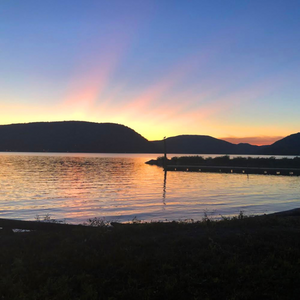 MEANING OF SUMMER SOLSTICE Ah Summer Solstice... the longest day of the year!  This pagan holiday, also known as Litha, is all about celebrating the light in our lives!...